WE ARE READY FOR COOPERATION
"Vladam" farming company looks for distributors in Rovenskaya, Vinnitskaya, Zhitomirskaya, Cherkasskaya, Kharkovskaya, Poltavskaya, Chernigovskaya and Sumskaya Regions.
"Vladam" farming company sells by wholesale and small wholesale pickled cucumbers and cabbage made in-house. Barrels up to 200 L. Phone (050) 5218280, (050) 6533753.  
---
Our products are made according to home recipes, have an excellent taste and do not contain preservatives and synthetic agents.
In Summer 2005 we launched a new pickling line. Due to the foreign equipment, the newest sealing and packing machines we can offer our customers natural vegetable juices and bottled vegetables of high quality at the best prices.
For keeping biological value of our products we bottle them into glass jar type III "Twist-Off" and common glass jar type I SKO.
"Vladam" farming company is a member of Ukrainian Article Number Association EAN-Ukraine and European Article Number Association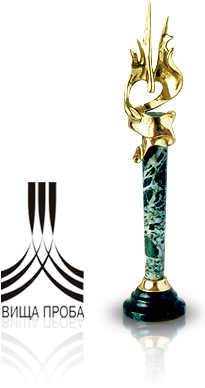 EAN International. High quality canned food is being produced under the official trade mark "Vladam" certified according to the UkrSEPRO system. It meets the demands of the most sophisticated customers in Ukraine as well as abroad.
Juices and bottled vegetables of the trade mark "Vladam" have been receiving various prestigious rewards for the high quality and competitiveness. Thus "Vladam" trade mark was rewarded as a "Leader of food processing industry of Ukraine 2004", was an awardee of the national-wide awards "Vysshaya proba" (2004), the prize-winner of the first stage of the Ukrainian Fair Award "The best domestic product" in nomination "Food products", winner of the regional contest of the agricultural producers in nomination "For the best trade mark and product quality" (2005), got Certificate of the taste competition IX International Food, Beverages, Ingredients and Supermarket Equipment Producers' Forum "Food World Ukraine 2006".